You are Cordially Invited: NYC Visioning Event on 1/16/19
Begin 2019 with an intention and a purposeful plan. 
Join Savor Beauty for an exciting Visioning Event in NYC on January 16, 2019 from 6:30-8:30 PM to meditate, reflect, and create a vision for your next 90 days. 
Learn from founder Angela Jia Kim how she accesses her intuition to manifest her intentions through the Savor Life Planner. 
Savor Beauty will be donating one Savor Life Planner for every planner purchased to Girls, Inc. 
Complimentary Tickets include: 
- Mix and mingle with Beauty Cocktails
- Visit Self-care + Face Cake Mask stations 
Diamond ticket-holders receive:
All of the above, plus join us for the VIP experience! 
- Receive a NEW Savor Life Planner
- Create your 90-Day Vision with a guided workshop
- Journal to define and set your 2018 intentions
- Design your dream year with holistic tools
- Connect with a community of intentional women
- Experience self-care, vision boarding, and palm reading stations
- Receive a goody bag to inspire a high-vibration lifestyle
Champagne tickets (extremely limited availability) receive:
All of the above, plus a mini private session with Savor Beauty founder, Angela Jia Kim. 

WHAT IS THE SAVOR LIFE PLANNER?
The best-selling Savor Life Planner helps you to get organized, nourish to flourish, and carve out time purposeful planning.  Designed by the Vogue Art Designer, created by Savor Beauty's founder, and made for people who crave a space where self-care meets soul-care. 
"Not your average planner…it will help you prioritize goals, weed out busywork, track longterm goals." - Elle.com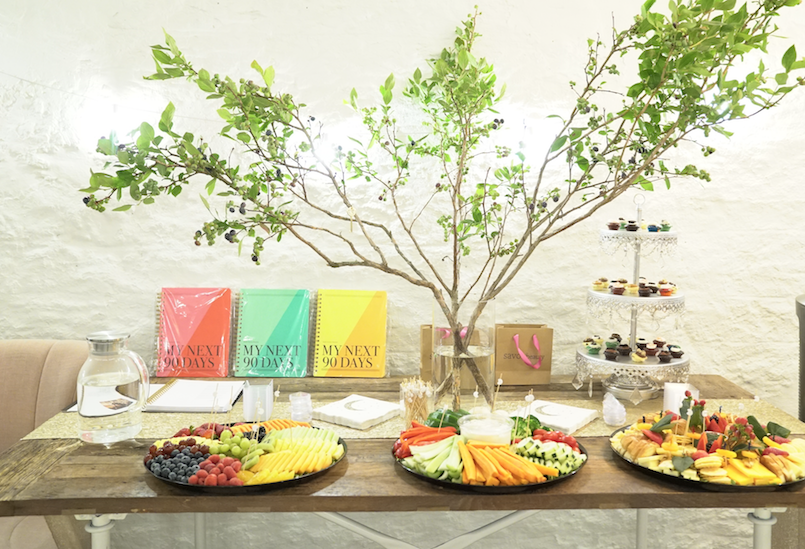 Cannot attend? Join us on Instagram for live coverage and special giveaways.
#savorbeauty #savorlifeplanner